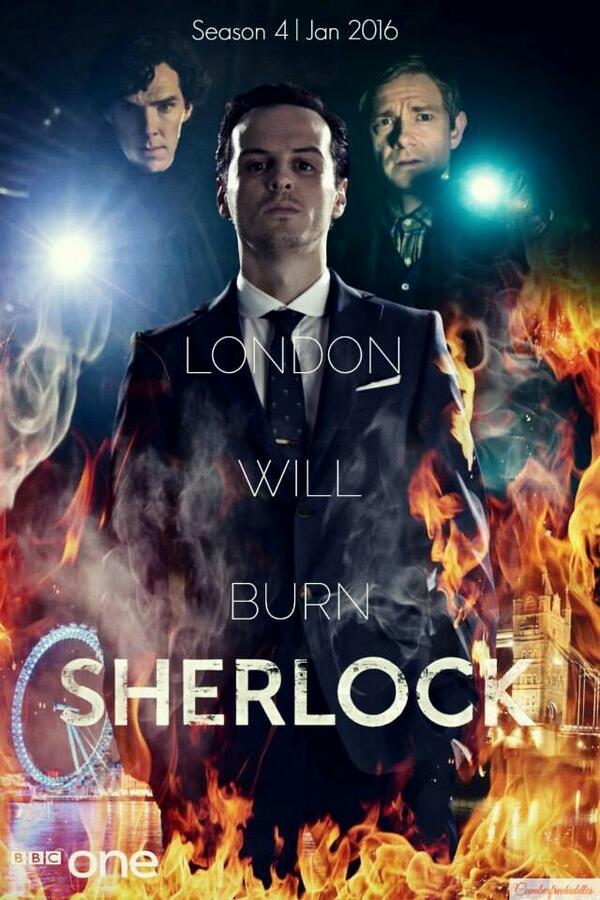 From
this Tweet
. I doubt this is really from the Beeb, in case you're wondering. [Fandom-made... is "statistically probable," to paraphrase Sherlock.] But isn't that image impressive?
Warning: If you haven't seen Sherlock s3 yet, there's a
bit of a spoiler
in the next link, but odds are you've seen either the news or s3 by now... Next week
Ben and his mother will appear at the RHS Chelsea Flower Show
.
A real s3 spoiler
:
setlock moment
/fan art, with a quip from The Woman.