Ben's GQ is sold out. Apparently Benedict won their award or something, and you know how that makes magazines vanish. Of course,
his drunken acceptance speech
on tumblr has already made fandom very happy.
Don't worry, they'll make more GQ just for us.
Vanity Fair
, bless 'em,
took his speech in stride
. Don't you love finding fellow Cumberfans?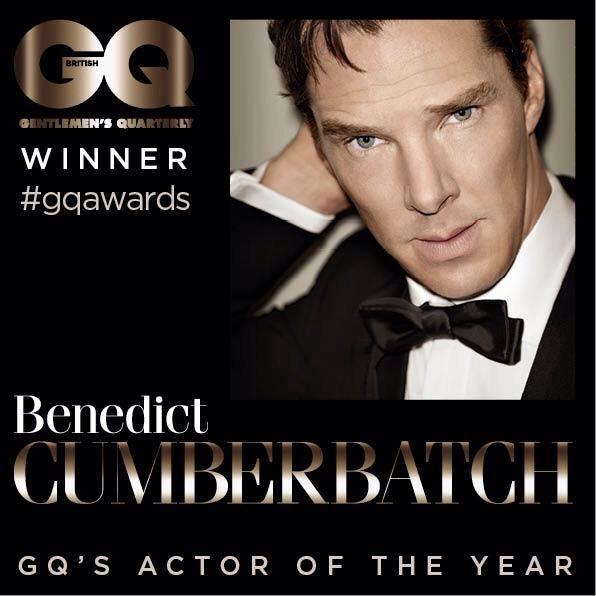 Hey just heard Sherlock has won Most Popular Foreign Drama of the Year at the Seoul Drama Awards. Yay and thank you Seoul!
— sue vertue (@suevertue) September 4, 2014



"@audibleuk: The Spire narrated by Benedict Cumberbatch is released today! http://t.co/4DDqp8qI1C pic.twitter.com/KGXGBhPg80" @canongatebooks
— Cumberbatchweb (@cumberbatchweb) September 4, 2014



Oh yeah, and
Mark Gatiss did a Reddit AMA
. Go and be distracted!
In case
that
wasn't enough, Metro UK says you can win tea with Andrew Scott and Benedict in
6 things to remember if you meet Benedict Cumberbatch (because there really is a chance that you can)
. However, it's not worldwide, alas. 8(
The raffle is here at National Theatre
and ends 16-Sept-2014
for UK residents only
over the age of 16.